About
Rooney Holdings, Inc. is a privately-held holding company that owns, operates, and invests in a wide range of projects and businesses.  Currently, the company has interests in the United States, Panama, Mexico, Spain, Puerto Rico, and the Bahamas.
Operations and investments in the Rooney Holdings portfolio include:

Rooney Finance Company, LLC
Rooney Finance is an investment company focused on strategic partnerships and investment in both domestic and international markets. Rooney Finance specializes in P3 infrastructure, green energy, and recycling;  medical infrastructure;  financial services, and international development.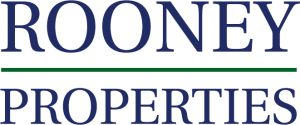 Rooney Properties, LLC
https://rooneypropertiesllc.com/
Rooney Properties invests in and develops commercial real estate in the Washington, DC metro area. The company focuses on mixed-use, multi-family, and office properties, as well as land development. The Rooney Properties team combines diverse backgrounds and skillsets to handle acquisitions, investment management, complex entitlements, development, asset management, and construction management.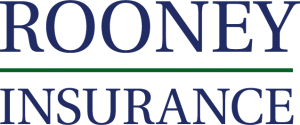 Rooney Insurance Agency
https://www.rooneyinsurance.com/
Established in 1960, Rooney Insurance Agency is an independent insurance agency that represents top-rated insurance carriers to deliver a wide range of insurance solutions for personal and business needs. They provide business insurance, employee benefits, and personal insurance products and serve clients throughout Oklahoma and across the U.S.

Manhattan Construction Group
https://manhattanconstructiongroup.com/
Founded in 1896, Manhattan Construction Group is a fifth-generation Rooney family-owned construction services company, co-headquartered in Tulsa, Oklahoma, and Naples, Florida. Manhattan is consistently recognized by Engineering News-Record (ENR) as a top contractor and serves building, civil, pipeline, and specialty construction markets in the U.S., Mexico, Central America, and the Caribbean. Manhattan's operations include Manhattan Construction Company, Manhattan Road & Bridge Company, Manhattan Pipeline, LLC, Manhattan International Construction Company, Ltd, Cantera Concrete Company, Spectrum Contracting, Inc., and Safe Zone, L.L.C.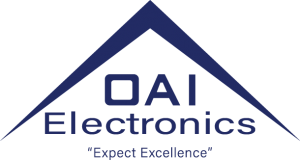 OAI Electronics, Inc.
http://oaielectronics.com/
OAI Electronics is an ISO 9001/ AS9100D registered Contract Electronics Manufacturer that provides turnkey manufacturing and testing services to the aerospace, military, medical and industrial sectors. O.A.I. Electronics is a "build to print" manufacturer. They specialize in manufacturing and testing of circuit card assemblies, flex and rigid-flex assemblies, wire and cable harness assemblies, and electromechanical enclosures. O.A.I. is a Department of State Directorate of Defense Trade Controls (DDTC) Registered Manufacturer.

Bodega 202 S.L.U.
https://www.bodega202.com/
Founded in 2014, Bodega 202 is a winery in Laguardia, Rioja, Spain. The bodega handcrafts small-batch vintages from 50 acres of old mountain, high altitude plots in the Rioja Valley, focusing on quality over quantity. Bodega 202 winemaking builds upon the unique terroir of each of the vineyards to bring outstanding results from its tempranillo grapes. Each of the three harvests bottled so far have included a 95 point wine.